Frank M. Putorti, Jr. P.C.
Attorneys at Law
Jury & Bench Trials both Civil & Criminal • Settlement Negotiations • Arbitrations & Mediations • Appellate Court Arguments • Business & Real Estate • Transactions • Document Preparation • Consultations & Legal Advice
---
The law firm is available to assist when you have a controversy or claim that needs to be prosecuted, negotiated and settled and when necessary to go to court to resolve your dispute.
We are a full service law firm. We handle many types of cases and can offer legal assistance to you when you need an attorney. We pride ourselves in being able to offer a wide range of services. And if we don't handle the type of case you have, we know what lawyers do, and will refer you to a competent attorney in the area.
---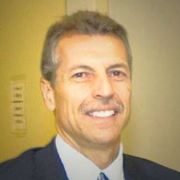 Frank M. Putorti, Jr. P.C.
1338 Union Street
Schenectady, NY 12308
ph 518.382.1044
frank@putorti.com